By Benjamin Older, Esquire, founding partner of Older Lundy Koch & Martino
Substance abuse (whether of alcohol, legal and/or illegal drugs) can be referred to as an "equal opportunity offender" for it knows no boundaries of race, color, creed, religion, education, age, social status, financial status, or business prowess.  Many incredibly powerful, successful, and intelligent people fall victim to substance abuse and addiction. For the uninitiated in the area of substance abuse and addiction, it is key to understand that the two terms are interchangeable.  It is important to recognize that "addiction" is not only always a physical dependence on substances, but it can be emotional, and or a psychological dependence as well.  Therefore, a person who abuses substances regularly is also defined as an addict, and vice versa.   Often times an addict can continue to function for a time as the substance abuse problem slowly takes over but ultimately, bit by bit, their family relationships fail, their business and professional lives fall apart, and they leave a wake of personal and professional destruction behind them. This problem is so common and so prevalent, that Florida has specifically created a law designed to deal with this issue, commonly known as the Marchman Act.
What is it? The Hal S. Marchman Alcohol and Other Drug Services Act is a law that authorizes Florida courts to require emergency evaluation and treatment assistance for individuals suffering from serious alcohol and drug abuse issues. This law addresses substance abuse as an emergency and recognizes that immediate intervention is necessary, or the consequences can be dire to all involved.
Why use it? Untreated substance abuse almost always leads to one of three places: jail, institutions, or death, and along the way leaves a path of personal and professional destruction. But an addict can become free from substance abuse.  Sometimes it just takes someone to step up and seek the help of the Marchman Act to provide the addict help when the addict refuses to do so on their own.  Without help, the untreated addict who has likely already caused significant problems in their personal and professional life, will almost certainly ultimately suffer terrible, and probably permanent, consequences and the people close to the addict will as well. The good news is that no matter what has already happened in the past, anyone can stop abusing substances and turn their life around. Treatment afforded through the process of the Marchman Act can help the addict do so.  Treatment can, and many times has, manifested for the addict a new lease on life.  It can be a reality, but the person initiating the Marchman Act (referred to as the "Petitioner") to help the addict (referred to as the "Respondent") may need to use the tool that Florida has provided, the Marchman Act, to get there.
Who can utilize it? Anyone with direct, personal knowledge of someone's substance abuse can use the Marchman Act to get the addict help. That person then becomes the "Petitioner".  Because of how it is written, any person can enact the power of the Marchman Act, so long as they possess that personal knowledge. Usually, that person is a family member, friend, spouse, or child.  However, what many don't realize is that a professional contact can do so as well.  Specifically, a business partner, boss, executive, law partner, co-worker, employee, or employer etc. can also take that action.  Because the Marchman Act is designed to get people treatment if they need it, the Petitioner's motivation only need be to help someone get that treatment.  Meaning, the Marchman Act is therefore blind to whether the Petitioner is most hopeful that successful treatment leads to improvement in the addict's professional life, personal life, or both.  This is because these two positive results are bootstrapped to each other; the benefit of recovery will always be that a recovered addict gets back on track in both their personal and professional life.  This has been proven time and time again.
How can I help you? I have personally spent 20 years exclusively practicing family law, co-founding OLDER LUNDY in 2003 which has grown into a full-service law practice.  Because substance abuse issues are so prevalent in my family law area of expertise, I have gained extraordinary experience in dealing with the issues of substance abuse and addiction.  Now I also use that knowledge in the area of representing a Marchman Act Petitioner.
I represent the Petitioner through the entire legal process of the Marchman Act.  During this representation, I use not only my knowledge of the law itself but my own professional and personal understanding of the addict's mentality, behavior, and the destructive ripple effect that which the Petitioner seeks to stop. I specifically understand how substance abuse can destroy a person, bring unimaginable pain to their family, friends, and business leaving a wake of emotional, financial, and legal wreckage.  I stay focused on both the how and why of the addict's addiction, giving the Petitioner the best chance to succeed in their Marchman Act case and get the addict the care they desperately need.
While the Petitioner probably cannot comprehend why the addict can't admit to the problem and just use willpower to stop their substance abuse, there is a reason. Pure force of will, alone, cannot solve this problem. An addict is akin to a person with a terrible illness like cancer, and willpower alone cannot cure addiction no more than willpower can cure cancer; both an addict and a cancer patient need treatment. The Marchman Act is specifically designed to get an addict the treatment they need.
For the full article, click here.
—————————————————————————————————————————————-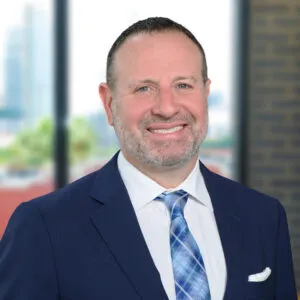 BEN OLDER is a founding partner of OLDER LUNDY KOCH & MARTINO.  For 20 years, he has had a great passion for his family law practice, but he has a particular passion for and expertise in litigating cases involving drug and alcohol abuse. He leads the firm's Marchman Act group and can be reached at 813-254-8998 or Bolder@olalaw.com.
OLDER LUNDY KOCH & MARTINO, founded in 2003, is a multi-specialty law firm with offices in Tampa, Clearwater, Dade City, Trinity, and Wesley Chapel.  OLKM attorneys offer a fresh and innovative approach to the practice of law, with their skills and interdisciplinary expertise, they deliver extraordinary service and results.  Whether it's business or personal, OLKM attorneys will have a precise understanding of the client's needs and will deliver customized solutions.